Recipes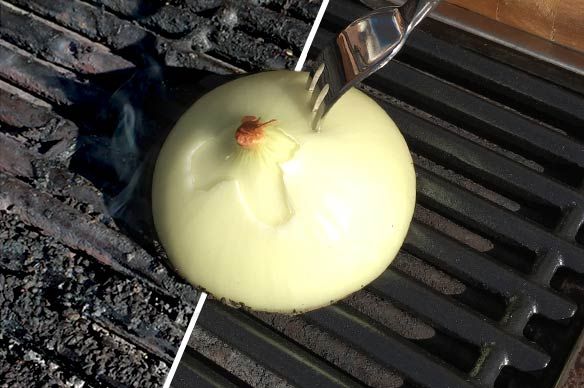 1. A Grill-Cleaning Method So Genius, It'll Bring Tears to Your Eyes
Onions are good for more than just piling high atop your Eckrich Smoked Sausage. Use leftover onions to clean your grill by cutting an onion in half and rubbing it across the grate. Do this before you grill to add even more flavor to smoked sausage and anything you grill!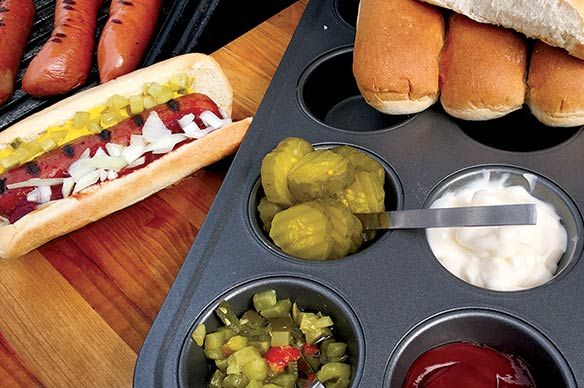 2. Muffin Tin Condiment Trays
Muffin tins aren't just for baking. Fill them with your favorite smoked sausage toppings by placing condiments directly into the tins to make it easier for your guests to serve themselves – or fill the tins with baking cups for even quicker clean up.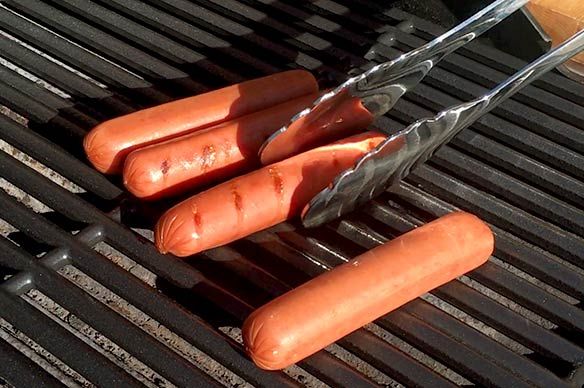 3. Picture-Perfect Grill Marks
The perfect smoked sausage deserves perfect grill marks. Quickly roll or flip your Eckrich Smoked Sausages diagonally across the grill's direct heat to create perfect lines that will please everyone at your cookout! Remember not to burn the sausages, though. See our Ultimate Grilling Guide for more tips.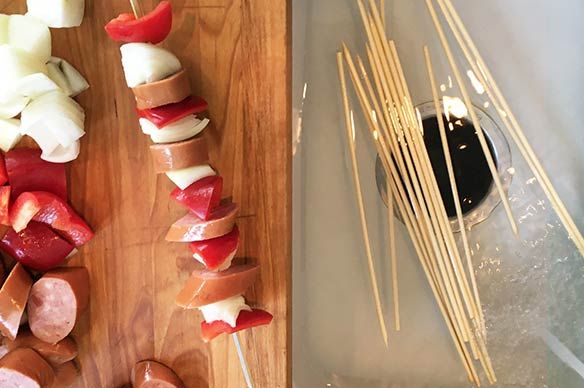 4. How to Grill Perfect Skewers
Making kabobs? Keep your wooden skewers from charring while grilling. Before adding Eckrich Smoked Sausage and vegetables to the skewers, soak the skewers in water for a half hour to avoid burning.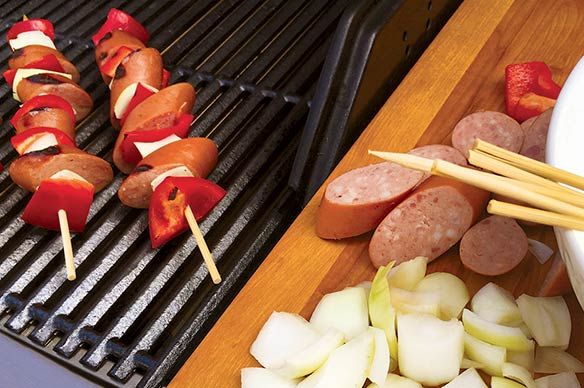 5. Flame-Kissed Veggies
Whether as a side or a topping, peppers and onions are a perfect match for smoked sausage. But sometimes, getting them cooked just right can be a challenge. We have just the solution. Remove the grilling gate from your charcoal grill and place a cast iron skillet directly onto the hot coals. Add oil and veggies to the skillet and let the cast iron do the work until the veggies reach the consistency you desire. Don't forget to use mitts! Using a gas grill? Cut your onions and peppers into quarter-inch strips, brush them with olive oil, and season with salt and pepper. Next, spray your grill with non-stick spray. And finally, cook those veggies over medium-low heat for about six minutes until they're soft and ready to go.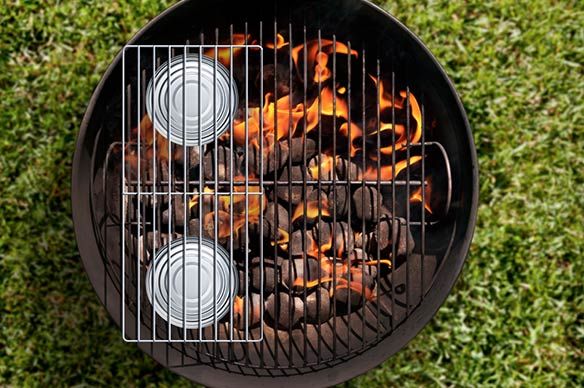 6. Upgrade Your Charcoal Grill with a Second Rack
Love charcoal but wish your grill had a warming rack like its gas counterparts? Create one yourself using empty cans and a little craftiness. Remove the label of three or four same-sized, empty tin cans, place them on the grill and add a small grill grate on top. Now you have a space to toast buns or keep food warm!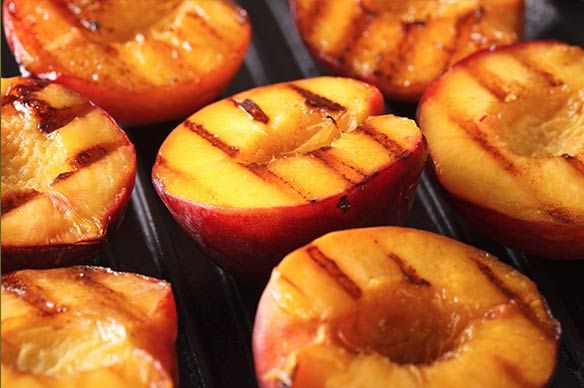 7. Satisfy Your Love for Both Sweet and Savory
Add even more flavor with a sweet glaze that pairs well with your favorite smoked sausage. Score your sausages diagonally and while they grill, apply the glaze often with a basting brush and let it soak in. Craving extra sweetness? Toss some fruit on the grill, like bananas, peaches and pineapples, and brush on a sweet glaze.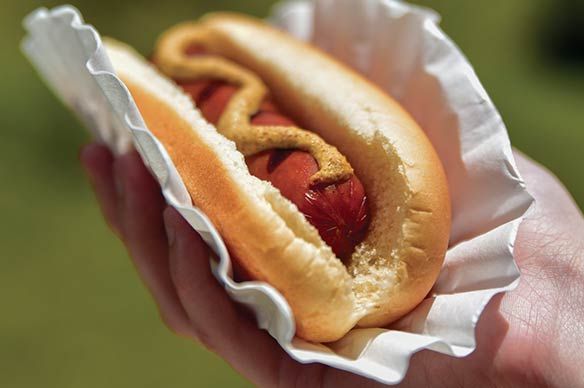 8. Coffee Filter Bun Caddies
Once your smoked sausages are perfectly caramelized and ready to eat, place them in hot dog buns or hoagie rolls. Then, keep your hands from getting messy by using coffee filters as bun caddies.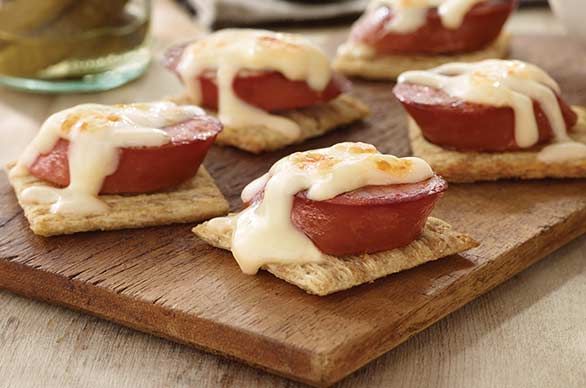 9. Prep for Night When It's Light
Gather your candles and campfire materials before the lightning bugs arrive. Keep bug spray and extra sweatshirts or blankets in a handy location for your guests, such as placing it in a basket nearby. Consider having extra food on hand to fire up the grill for a late night snack, such as Smoked Sausage Appetizer Bites and keep the fun going.
Sit back and relax knowing that your party was a hit and you made lasting memories. Visit us on Facebook and tell us about your cookout success!