Recipes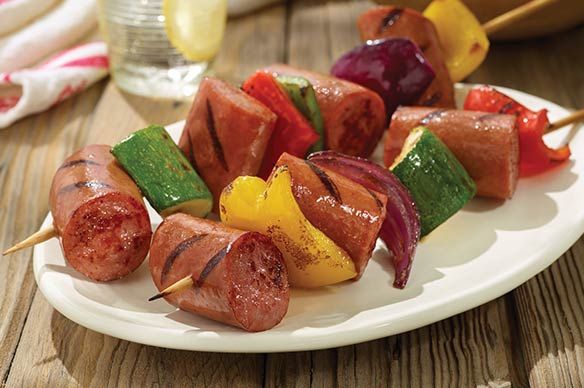 1. Smoked Sausage Kabobs
Smoked Sausage Kabobs are a fun way to create a quick and tasty meal to keep your campers happy. All you need are skewers, veggies and your favorite Eckrich Smoked Sausage!
Pro Tip: Looking for a sweet treat? Chop pineapple, peaches or other fruit and place on skewers. Then, glaze with honey and grill. Try out our Smoked Sausage-Pineapple Skewers for a sweet and savory combo.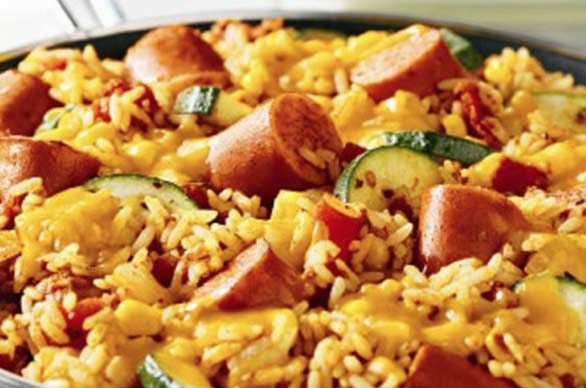 2. Southwest Sausage Skillet Supper
This one-dish meal will make cooking easy and clean up a breeze. With rice, hearty veggies, your favorite Eckrich Smoked Sausage and loads of cheddar cheese, the Southwest Sausage Skillet Supper is sure to satisfy your hungry campers.
Pro Tip: While your cast iron skillet is still hot, scrape off any food remnants. When the pan is still warm but cool to touch, use a paper towel to clean the pan with oil and kosher salt. Avoid using soap or harsh scrubs on cast iron skillets, or you may lose the pan's seasoning that you've worked so hard to develop!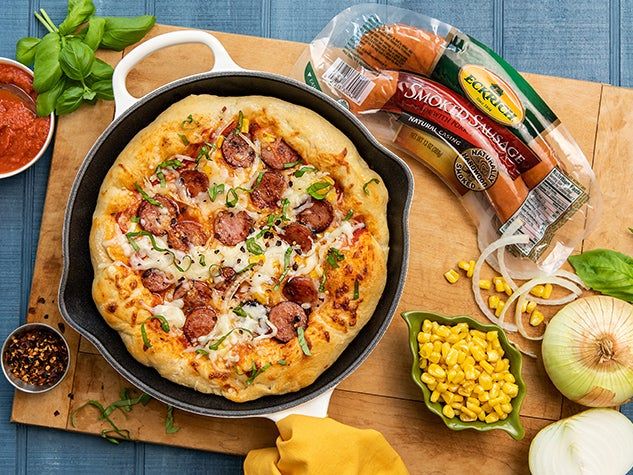 3. Smoked Sausage Skllet Pizza
Skillet pizza on the campfire?!?! Sounds wild, but it works. Pile on the Eckrich® Smoked Sausage, add some corn kernels and fresh basil, and prepare on the grill or in a skillet over the fire in no time. Get the full recipe here.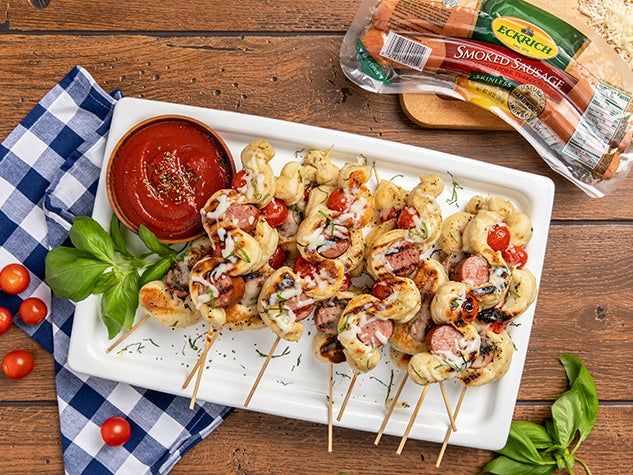 4. Sausage Pizza Skewers
Remix pizza night with these fun skewers! Familiar flavors, like Eckrich® Smoked Sausage, mozzarella and tomatoes, get a playful new look, perfect for sharing and savoring.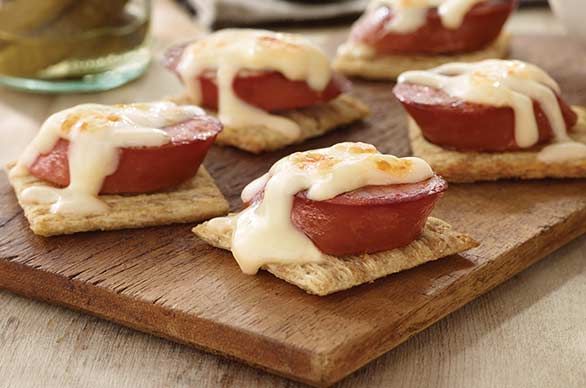 5. Smoked Sausage Appetizer Bites
Stargazing and storytelling have you hungry again? Grab your skillet, some cheese and crackers and grill your favorite Eckrich Smoked Sausage. Serve up this easy-to-eat snack, and keep the fun going.
Pro Tip: Be sure to use a fire pit, fire ring, grill or fireplace for your campfire – especially when visiting a campground. This will contain the fire, keeping your family and the woods safe. Or you can create a ring out of larger rocks to create a fire pit. Get everyone in on the search for the best rocks!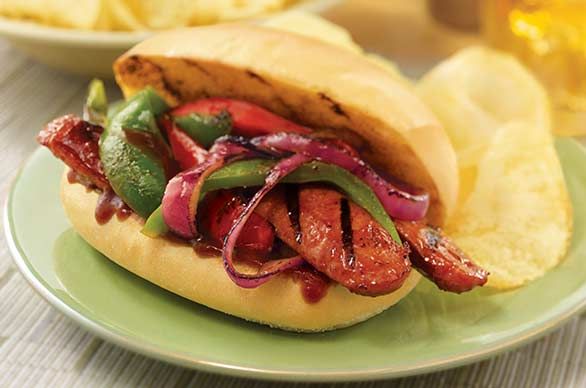 6. Grilled Smoked Sausage and Pepper Hoagies
The great outdoors calls for great flavor. With bell peppers, red onion, spicy barbecue sauce and Eckrich Smoked Sausage, your campfire will be lit up with smiling faces after eating this flavorful sandwich.
Pro Tip: Make sure to extinguish your fire with water, and keep some on hand in case it gets unexpectedly out of control. And don't leave your campfire until it's cool. Hold the back of your hand near the ashes. Still feel some heat? Don't leave just yet. Add water and stir the embers until it's cool. See more campfire safety tips from the USDA Forest Service.
Be sure to take plenty of pictures and share them with us on Facebook. We'd love to see your campfire creations and hear all about your outdoor adventures!