Recipes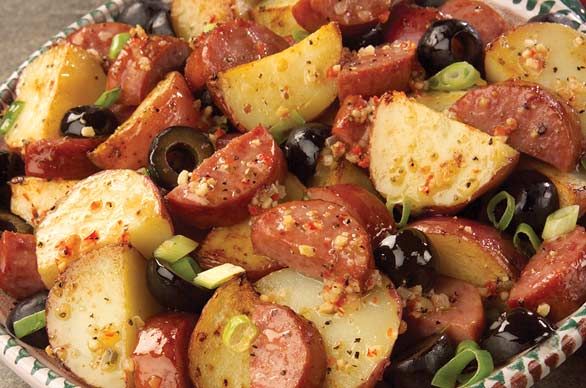 1. Not the Same Old Potato Salad
There's a reason potato salad is party regular: It's a classic that everyone loves! Our version saves you time from peeling Russet potatoes by using red potatoes instead. The zesty Italian dressing, olives and Eckrich Smoked Sausage combine to make a savory side.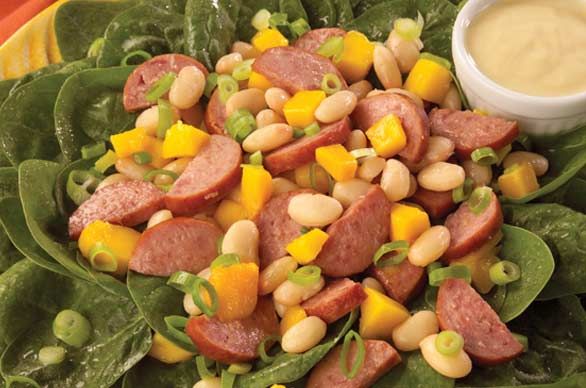 2. Spinach Salad with a Protein Punch
Scrap the iceberg lettuce and delight partygoers with this protein-packed and vitamin-rich spinach salad. Bring it in a casserole dish and then add the yogurt dressing once you arrive. Get the recipe.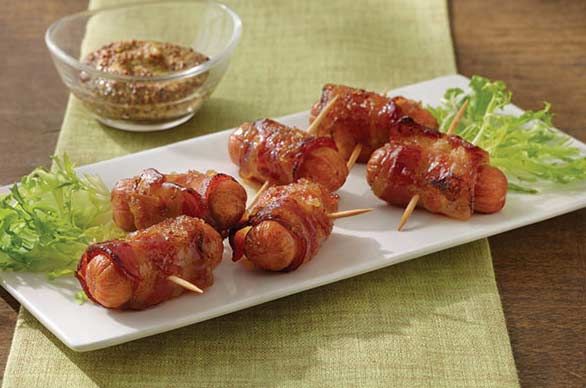 3. Sweet and Savory Smoked Sausage Bites
A long-time appetizer favorite, Lil' Smokies cocktail smoked sausages make a great side dish. This easy-to-make recipe combines heat and sweet and takes less than 15 minutes to make! If you have more time, try the Bacon & Brown Sugar Li'l Smokies for another sweet and savory combination.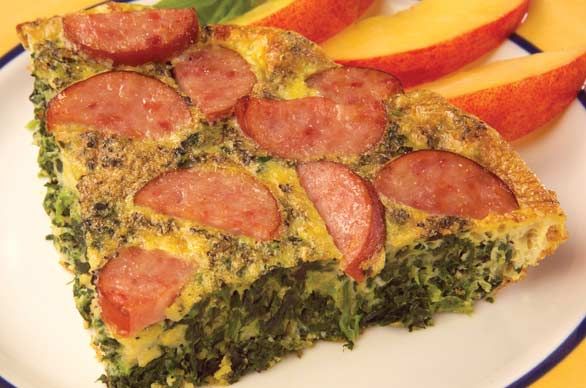 4. Filling Frittata
Who said breakfast can't be eaten any time of day? Our Smoked Sausage and Spinach Frittata makes a hearty side dish or can even serve as a main dish, if desired. Top with cheese to add an even richer taste.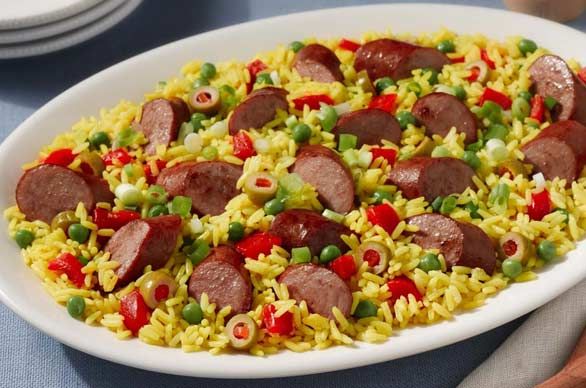 5. Hearty, Extra-Bold Rice Casserole
Yellow rice, peas, red peppers, green olives, onions and red pepper flakes come together to add an extra punch to Eckrich Smoked Sausage, making this a scrumptious and filling side that whips up in almost no time! Get our Pan-Seared Smoked Sausage with Yellow Rice casserole recipe.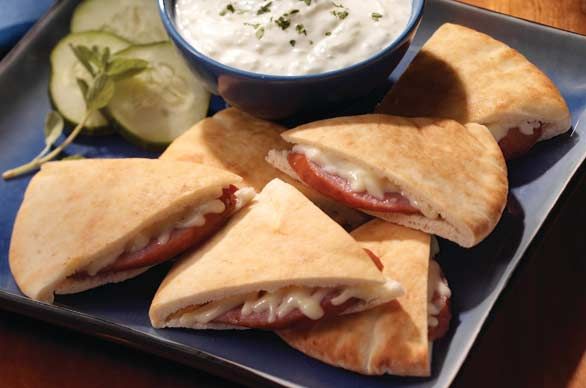 6. Refreshing Pita Wedges
These Smoked Sausage-Pita Wedges are so addictive, they'll disappear before you set the plate down! The fresh cucumber yogurt dip makes the hearty smoked sausage and Swiss cheese flavors pop for a refreshingly different side.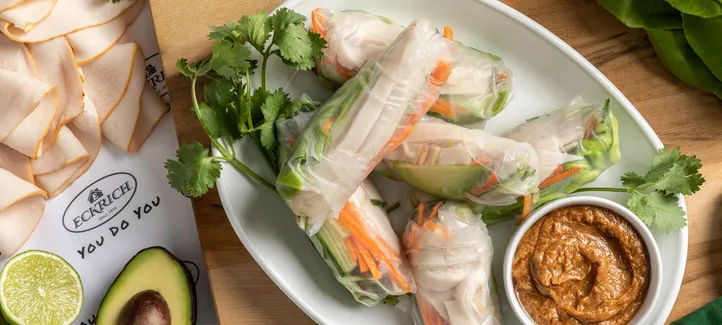 7. Turkey Summer Rolls
Inspired by the delicious appetizers from your favorite Vietnamese restaurant, these fresh summer rolls are a great choice for when it's too hot to turn on the stove. Thin sheets of rice paper (gỏi cuốn) are softened in water, then stuffed with hearty Eckrich® Oven Roasted Turkey Breast, crunchy veggies, avocado and herbs, and served with a quick peanut dipping sauce.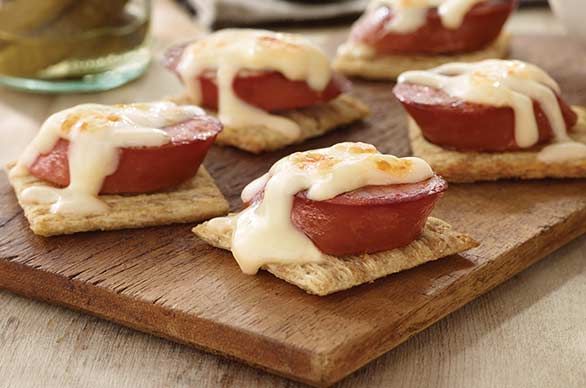 8. Smoked Sausage and Cheese Crackers
Simple and so scrumptious, these smoked sausage bites are sure to be a hit. After all, who can resist crackers topped with Eckrich Smoked Sausage and melty cheese? Discover more flavor combos by pairing different varieties of cheese and crackers with your favorite Eckrich Smoked Sausage.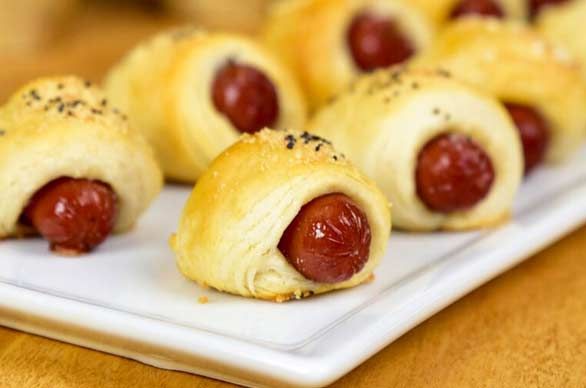 9. Best Ever Pigs in a Blanket
Featuring Eckrich Li'l Smokies wrapped in a warm buttermilk biscuit, these kid-friendly, delicious, bite-sized treats will have everyone coming back for seconds and thirds. Why are they the best ever? Try them and find out!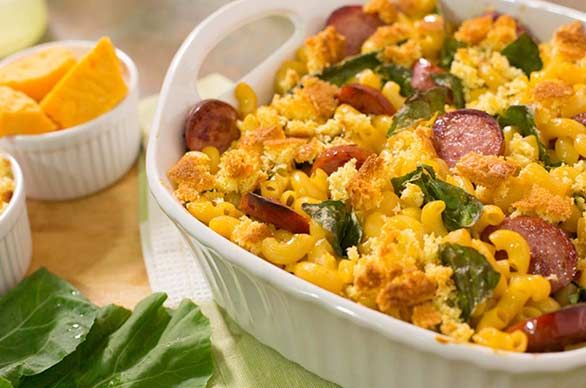 10. Smoked Sausage Mac and Cheese
Savory Smoked Sausage, creamy mac and cheese and delicious collard greens adds a twist on this southern classic that your whole family is sure to love.
We'd love to see how you used Eckrich Smoked Sausage in your favorite party side dish. Share your photos and stories with us on Facebook.